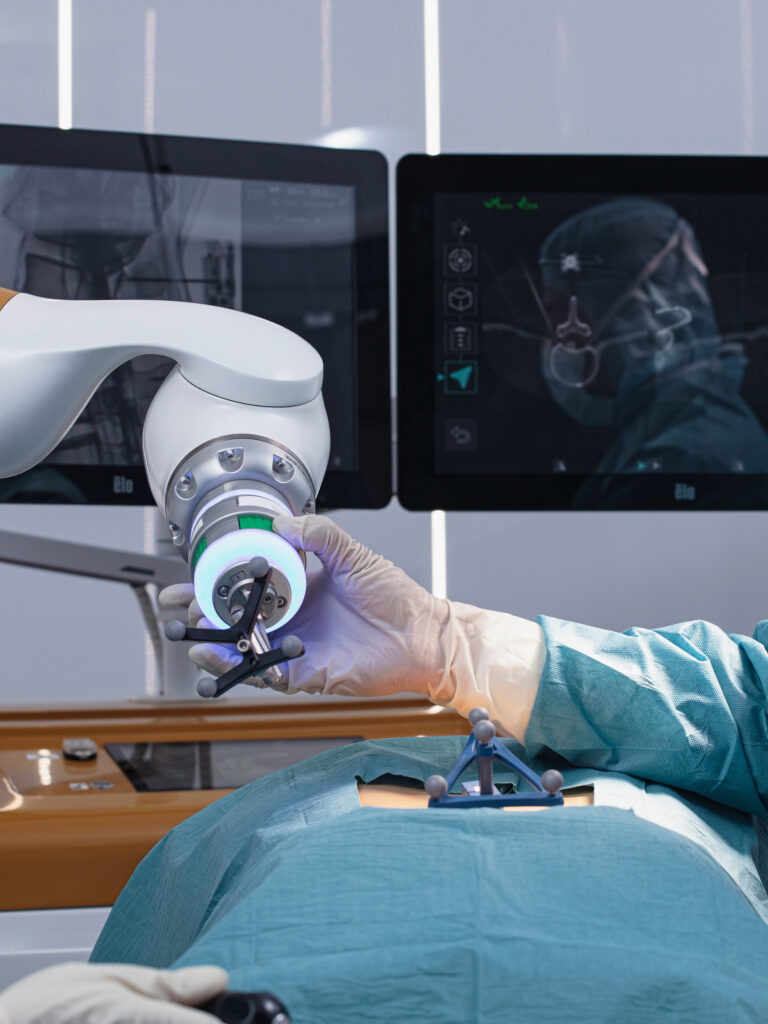 eCential Robotics platform
The open surgical platform combining 2-3D imaging, real-time navigation and robotics for bone surgery.
« Thanks to an "open" strategy, eCential is collaborating with technology companies and implant manufacturers to associate the eCential Robotics platform with exclusive applications ».
Stéphane Lavallée, CEO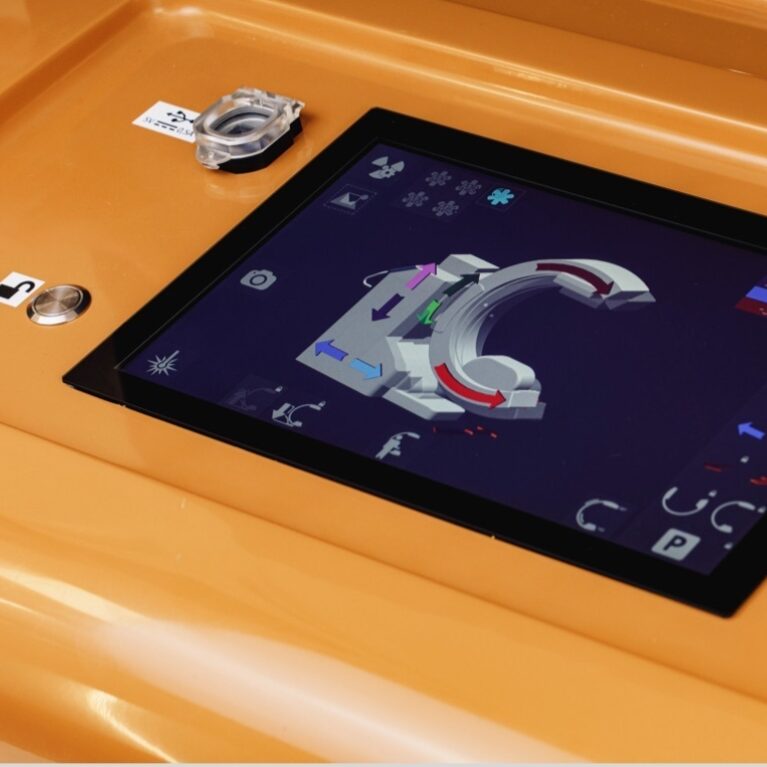 Station
Control of the imaging, navigation and robotic components through a single user interface
The station is equipped with 2 anti-reflective and tactile screens, sparing the need for a keyboard and mouse
Intuitive management of C-arm motions and X-rays using the tactile tablet
Ergonomic functionalities to review/export/sort patient files or generate dose reports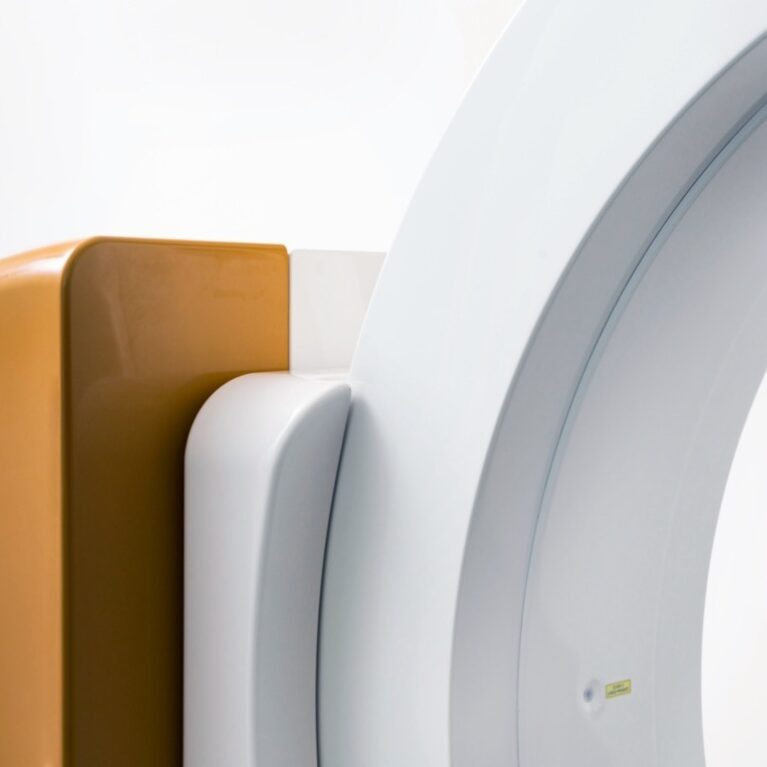 C-arm
CBCT with a large opening compared to traditional intraoperative imaging systems
Five motorized axes that can be steered from the control screen
Anti-collision system allowing the C-arm to automatically stop if a risk is detected
3D Acquisition adapted to each patient and available in low dose mode (90 images)
Optimized 3D acquisition trajectory to maximize the reconstructed volume and reduce patient dose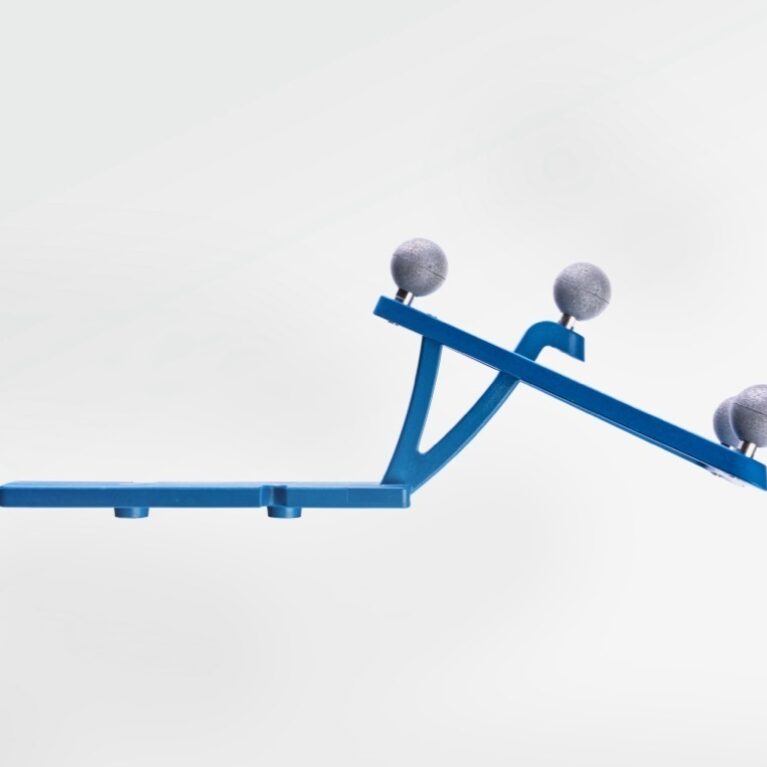 Pre-calibrated instrumentation
Single-use range of instruments ready for use
Real-time compensation of patient motions, including respiratory movements, during 3D acquisition
Automatic real-time registration of the 3D volume with the patient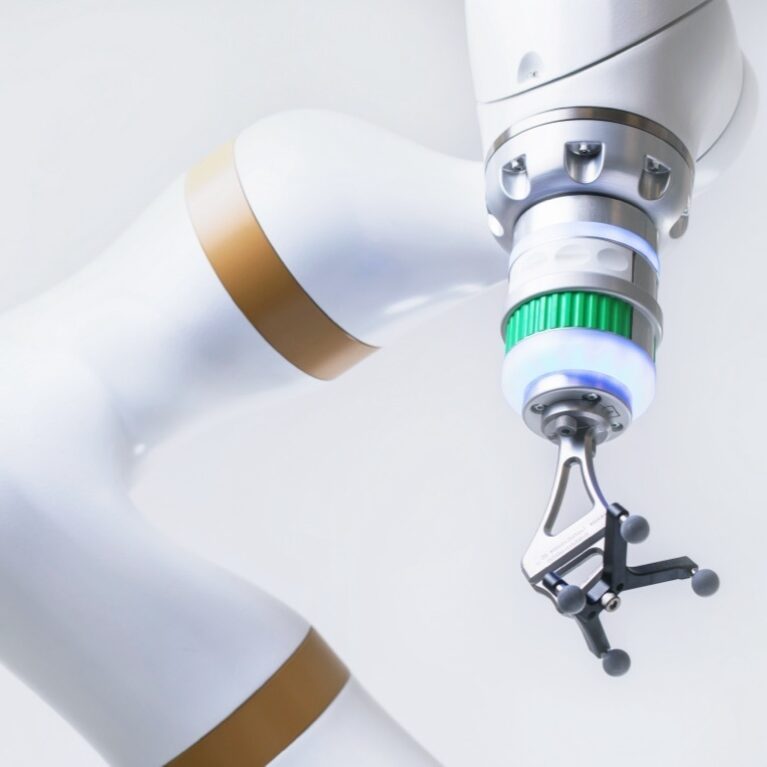 Cobot* 
Mobile system which integrates a robotic arm with 7 degrees of freedom
Automatic implant prepositioning with the option to adjust implant placement during the planification step
Full control of the robotic arm from the sterile area
Collaborative mode allowing for intuitive and quick handling by the surgeon
Automatic alignment of the robotic arm on the planned trajectory
Servoing feature which allows autonomous robotic arm displacements to follow patient movements
Option to switch back to the navigation mode at any time
*Ongoing CE marking
Accompany healthcare facilities in the digitalization of surgical procedures
Reduced number of modules in the OR
Strong limitation of patient and surgeon X-ray radiation [2]
An attentive and committed partner
A single point-of-contact who will coordinate the facility's medical teams
Customized customer support and training
Ease-of-use for an efficient surgical workflow.
By design, the eCential Robotics platform brings together intraoperative 2D/3D imaging, navigation and robotics. This unified solution avoids the pitfalls of the usual imaging-navigation coupling, such as unreliable registration processes [5].
It aims to focus the surgical workflow on the core steps and make robotically-assisted bone surgery simple enough in clinical routine to become a standard. Navigation and guidance of the surgical procedure will increase the safety of standard pedicle targeting steps [1].
Our events
AAOS

San Francisco (United States)

AANS

Chicago (United States)

SFCR

Montpellier (France)
See all
The robotic surgery solution, adapted to all the bone surgery procedures of tomorrow.